Attention All Personal and Group Trainers, Bootcamp Instructors, Gym Owners, CrossFit Trainers, MMA/Combat Sport Trainers, and Coaches 
"Who Else Wants

54 BRAND NEW Done-For-You Burpee Finishers

with Over

200 Burpee Variations

, Guaranteed to Help Keep Your

Sessions Fresh, Exciting and Challenging

while Delivering

Amazing Results

AND Giving

You The Edge Over Your Competition!

"
No other Fitness Professional, Trainer or Coach will be able to keep up with YOU or the RESULTS your clients are getting, when you have the "50 Shades of Burpees" Finisher program as your secret weapon!
Dear Fitness Professional, Trainer or Coach,
You have to agree the burpee is the "Ultimate Metabolic Bodyweight Exercise".   This compound exercise works almost every muscle the body in one short sequence of movements.
Targets the heart and lungs to the max to increase cardio.
And forces the body to work 
far above the capacity to take in, transport and utilize oxygen and, subsequently anaerobic conditioning will improve.
Including this exercise into training sessions for your client or athlete is a MUST if you want to produce RESULTS!
Why do you think so many professional sports teams, athletes, high-level trainers, coaches and the military include BURPEES in their workouts?
Because BURPEES Are Extremely Effective!
It is also one of the best exercises to build conditioning, and the strength to help prevent injuries and perform at optimal level.
The problem is, this exercise done over and over again, will get boring, monotonous and soon become the movement your clients or athletes LOVE to HATE, if they don't already.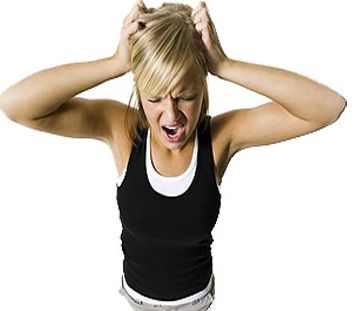 Just say the word "Burpees" and the reaction from your clients or athletes is usually the same:
1. Deflated shoulders while their head drops to the floor 
2. The gasp of air and sheer disappointment
3. The ever so popular comment that fly through the air "Burpees, do we have to?  I hate Burpees!
Even McMaster University (Canada) kinesiology chairman Martin Reynolds, when asked what the single best exercise was, suggested the burpee was the best exercise and followed up by saying "It builds muscles. It builds endurance…but it's hard to imagine most people enjoying or sticking with it for long."
You know how effective burpees are for you clients, but the challenge is how can you continually include them into your training sessions without your clients suffering from BURN OUT or worse leaving you for another trainer.
Well there is a way to include burpees into every workout without getting negative reactions.
And what if I told you there is a way to revitalize this exercise, make it fun, exciting challenging while leaving your clients wanting more.
Now You Can Provide Exciting and Fun Workouts That Will Boost Your Training Sessions And Provide The Spark Your Clients Need to Continue To Train With You and Get Results!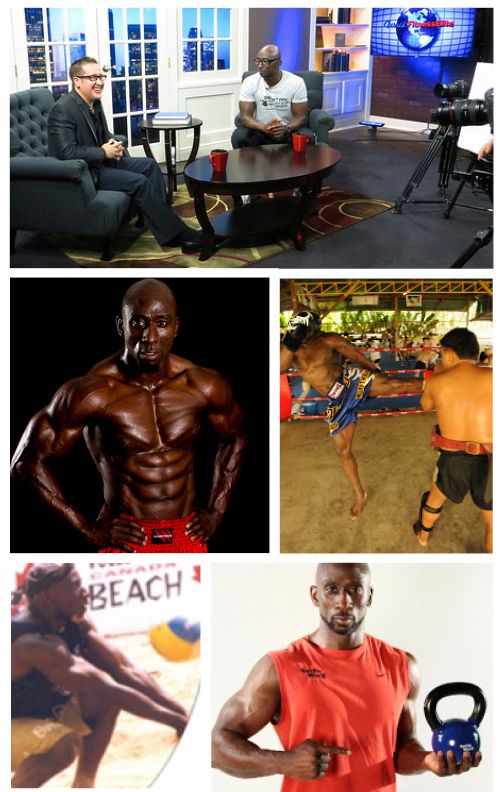 My name is Funk Roberts and I am a former professional athlete turned Certified Metabolic Training Expert, Kettlebell Specialist, MMA Conditioning Coach, Online Fitness Trainer and was just named one of America's Premiere Fitness Experts and seen on ABC, NBC, CBS and Fox TV.
For over 15 years I have helped thousands of regular men, women, sports athletes and fighters reach their goals, over and over again.  The one element that is consistent with all this success was the inclusion of burpees into their training regimen.
I used to get frustrated with the including regular burpees into all the workouts, because it was just too boring and after a while, my clients and athletes just adapted and soon the exercise was not that effective.
Yes I know…you can always increase the reps or have them do burpees longer  to make it more challenging, but that's just not fun.
So I decided to start creating different variations of burpees to put into the workouts and right away the reaction was incredible.
Clients wanted more burpees…athletes wanted more burpees…fighters wanted more burpees and soon everyone wanted more burpee variations. 
It was time for me to unleash this resource to the world.
Introducing "50 Shades of Burpees" Finisher Program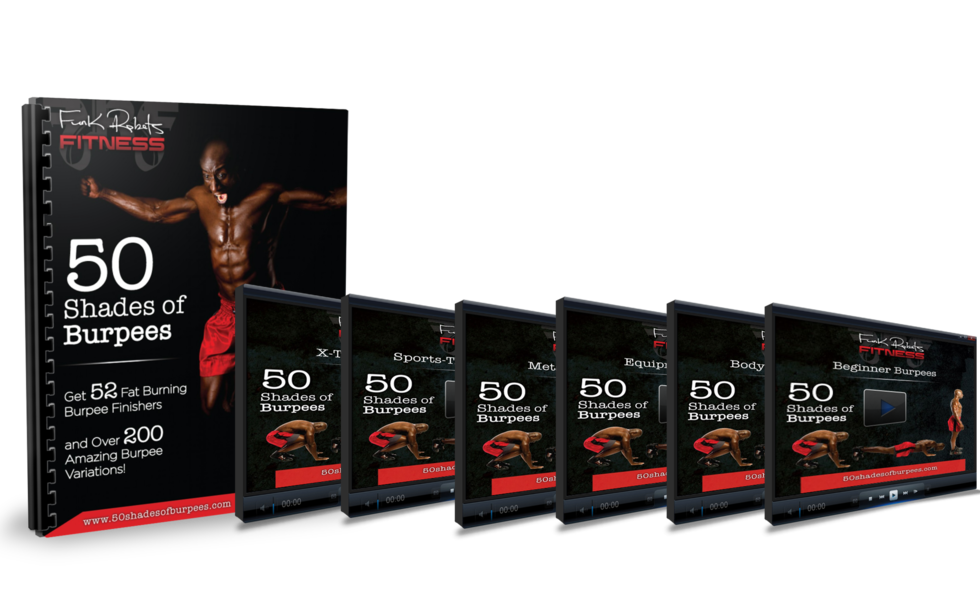 The training resource with 54 earth shattering 10-minute Burpee Finisher circuits and over 200 different burpee variations to help put the final blow to any training session, gym workout, run or sports practice. 
The different burpee variations make each Finisher workout challenging, effective and fun, while producing metabolic fat burning, muscle shredding effect in a short period of time.
Once you start implementing these Burpee Finishers into your sessions your fitness classes and sessions will thrive more than ever!
You already know how powerful and effective ending your workout sessions with Finishers can be for your clients or class.
The Combination of Burpees and Finishers is the Perfect Union to Get Long Lasting Results For Clients, While Keeping Each session Fresh, Fun and Challenging.
- Today Only 
$49 $29
$19!
 -
Get instant access when you sign up today.
So What Do You Get When You Order "50 Shades Burpees" Finishers Program
54 Burpee Finisher Workouts and over 200 burpee variations
Variety - Doing the same old burpees over and over again can get boring and soon enough burn out can occur. Most people stop a fitness program because they become BORED.
Implementing a variety of new burpee variations will help break up the monotony and make your session even more exciting. Even if you change your workouts every day, which I'm sure you do, there is still a chance that they will feel "burned out".  More variety you incorporate into your session the better the chance of clients returning on a reoccurring basis and new clients signing up.
With these new burpee finisher circuits your clients and athletes will leave your sessions feeling energized, rejuvenated and empowered.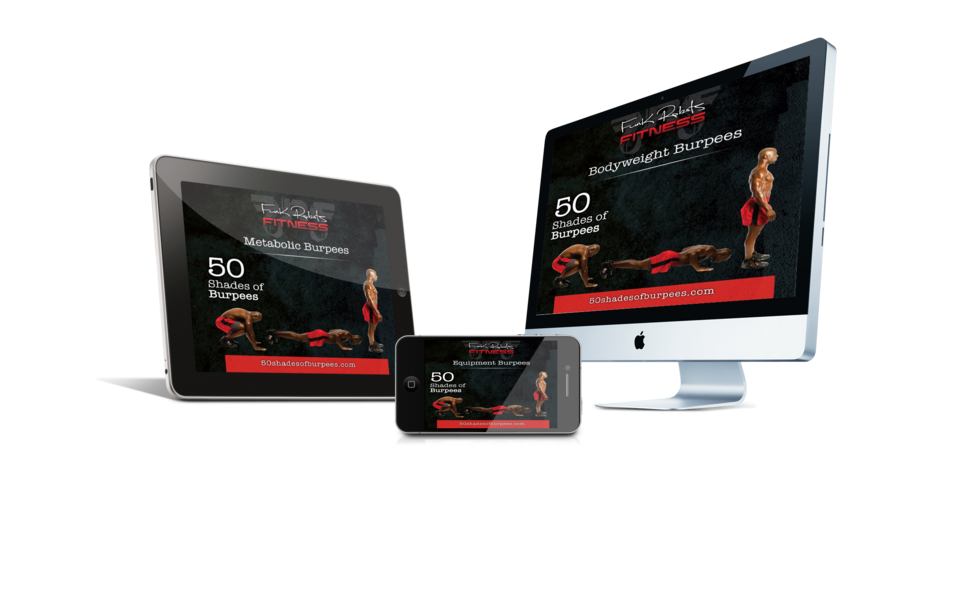 Demo Videos of Each Workout
You get 54 videos that quickly demonstrate each exercise in the workouts.  You can download the demo videos to your iPods, smartphone or tablet and take them with you anywhere you go.  Take the guesswork out of how to perform each exercise to ensure your clients and athletes are training safely and effectively.
Member Protected Website with all videos and downloads
All workout videos, eBooks and information is secured on the Member-Only website.  This will ensure that only those that have purchased the program can access the information.
FREE BONUS PROGRAM - Tabata Burpees
 "Attack of the Burpees" (VALUE $49)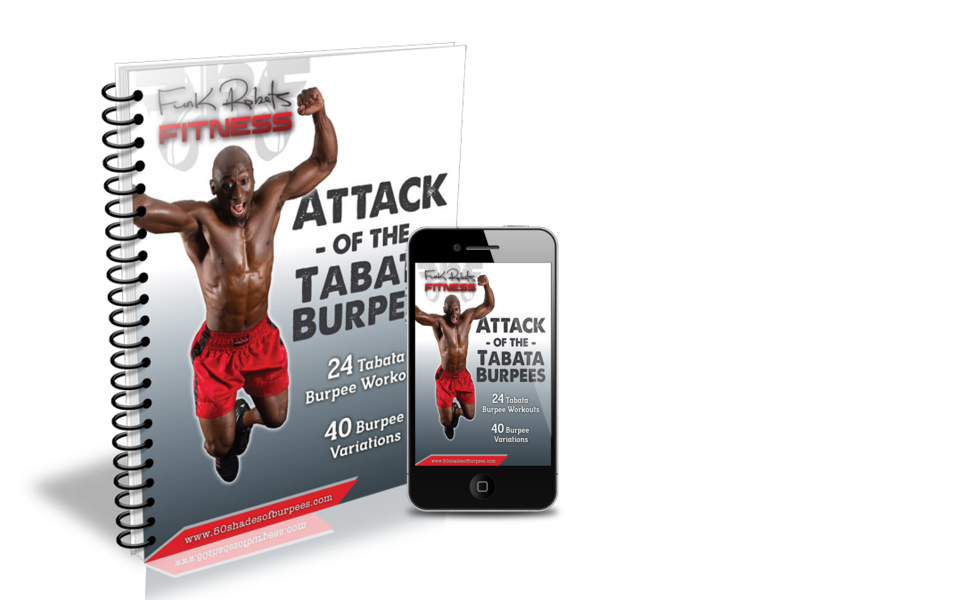 Get 24 bodyweight only Tabata Burpee Workouts with 40+ new burpee variations plus demo videos of each circuit
What do you get when you combine the ultimate exercise with the most popular 4-minute workout ever? Tabata Finishers "Attack of the Burpees" program.  Use these 24 Tabata bodyweight burpee circuits with an additional 40+ new burpee variations to continue to keep things new and exciting for your clients while getting results fast!
Today Only $19
Why "50 Shades of Burpees" Finisher resource will take your training business to the next level and help you to become the 'Go To" Trainer/Coach in your community.
Become the best trainer in your market with this added resource.

Get 

the competitive edge and set yourself apart from the competition - no one else will have these workouts in your town

Be the envy of all other trainers in your market

With over 54 "Done-For-YOU" Burpee Finisher workouts you have a FULL YEAR of new weekly Burpee Finishers, keep your sessions fresh, exciting and challenging

Contains over 200 Burpee variations to help give you ideas so you create your own versions

Grow your business from referrals and new clients wanting the newest thing to hit the fitness market 

 

Trainers

: Your Clients will get results fast using the Burpee Finishers at the end of each session

Coaches:

Your athlete's cardio, endurance and performance will improve drastically adding Burpee Finishers at the end of training and practice sessions

Makes your daily program design EASIER - Just Plug and Play finishers

Improve your client retention by keeping your current ones EXCITED about your training sessions

This resource will propel you as the "Go To" Trainer for results
Get These Powerful Finisher Workouts From the Following Categories To Help Take Your Clients, Class and Athletes to the Next Level
BEGINNER BURPEE FINISHER
This is where you get started if you have not done burpees before or in a long time. These circuits are for the beginner to help perform the basic burpee variations while getting a high intensity, fat burning workout.
METABOLIC BURPEE FINISHER
These are high paced metabolic circuits using bodyweight, equipment and challenging burpee variations. Perfect to use after a strength workout at the gym.
BODYWEIGHT BURPEE FINISHER
Just like the category name describes these are circuits using bodyweight only. These are perfect burpee finisher to use anywhere, anytime and if you are a bootcamp trainer, this is a the best way to end off one of your sessions (before the group stretch and cool down of course)
EQUIPMENT BASED BURPEE FINISHER
In this category you will find burpee finisher using a specific piece of exercise equipment. This not only adds extra resistance to each movement but it Jacks Up the intensity of the circuit. For example: You may use a kettlebell, dumbbell, sandbag or even Lebert Equalizer's for each. 
SPORTS THEMED BURPEE FINISHER
Perfect Burpee finisher to use with a sports team, MMA or Martial Arts class students. The movements and exercises are functional for the sport athlete.
X-TREME AND UNCONVENTIONAL BURPEES
These Finishers are for the true Burpeeist, elite athlete or fitness enthusiast. The variations are very advanced and challenging and also use some unconventional burpee exercises. These are fun and provide the ultimate burpee challenge
Grab Your "50 Shades of Burpees" Finisher Program plus 
FREE BONUS "Tabata Burpees" 

"100% Risk Free Guarantee"
Try the product for 60 days and if you are not completely satisfied just send me an email and Ill send you a refund.  You have absolutely nothing to lose and all the risk is on me!

 

You are completely protected by my ironclad 100% money back guarantee.  No hassles, no questions asked and prompt courteous service.
Funk Has Helped These People Get Lean and Ripped with Burpees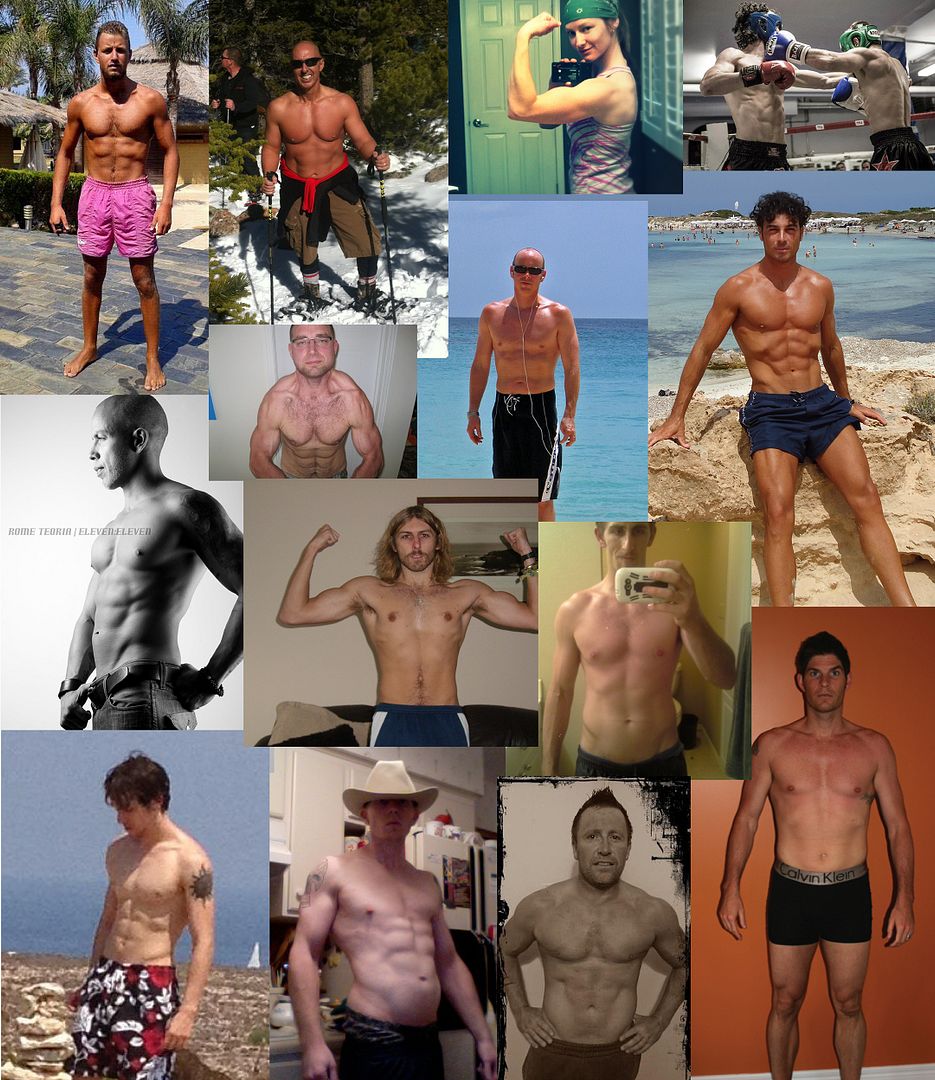 I look forward to hearing about YOUR success story using "50 Shades of Burpees"
Your Friend and Coach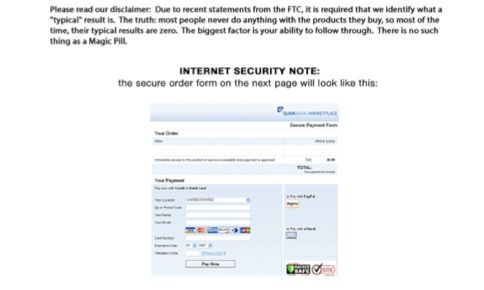 FTC Legal Disclaimer: Results may vary, and testimonials are not claimed to represent typical results. All testimonials are real, and all the men and women pictured transformed their body through using Funk Roberts Fitness programs. However, these results are meant as a showcase of what the best, most motivated clients have done and should not be taken as average or typical results.
Funk Roberts is not a doctor, and his advice is not a substitute for medical advice. Consult your physician before beginning any exercise or nutrition program.
ClickBank is the retailer of this product. CLICKBANK is a registered trademark of Click Sales Inc. a Delaware corporation located at 917 Lusk Street, Suite 200, Boise Idaho, 83706, USA and used by permission. ClickBank's role as retailer does not constitute an endorsement, approval or review of this product or any claim, statement or opinion used in promotion of this product
Today Only $19